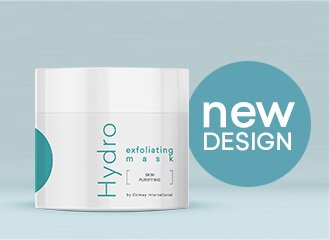 New design, same formula: Exfoliating mask from Hydro line.
The most important argument is the philosophy of Zero Waste, which emerged as the global eco- trend of 2019. One of the pillars of Zero Waste is to avoid the broadly understood consumption of those products that we cannot fully use.
We want you to be able to enjoy our products without wasting anything. Have you tried to squeeze the cosmetic product out of the tube until the last drop? It is impossible.
The new design of the packaging will facilitate the pleasant use of the cosmetic, even when there is little left of it - without messy and unsanitary cutting of the tube.
With the change of packaging, the capacity has also changed, from today the mask is available in 50 ml packaging, this procedure allowed us to maintain the current price of the product.
We are convinced that you will like the new design of the Hydro Exfoliating Mask.
Back to list